Power Plate Vibrating ROLLER
$
99.00
Details
Power Plate®
Cutting Edge Vibrating Roller Massager
Portable! Powerful! Perfect!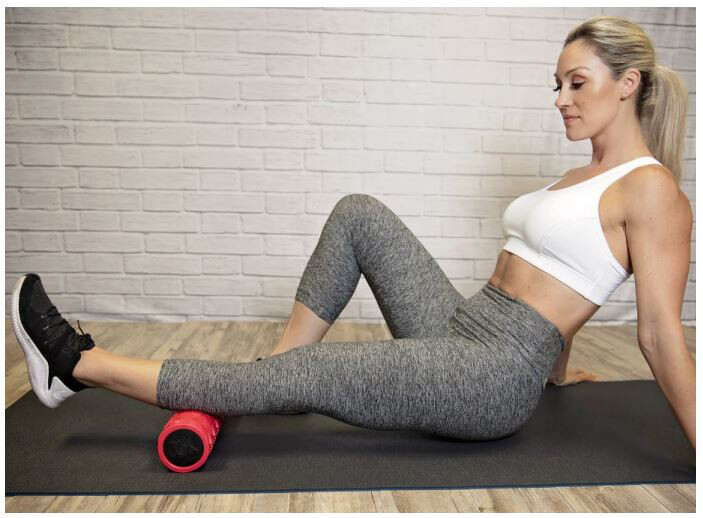 Portable, cutting-edge massager takes foam rolling to the next level
From the leader in whole body vibration for over 20 years, the Power Plate® Roller™ is a portable vibrating massager that helps relax and rejuvenate tight and sore muscles, release fascia and promote blood flow to help you prepare faster and recover quicker.
The Roller is a cutting-edge vibrating massager that:
Helps relax and rejuvenate tight and sore muscles
Accelerates exercise warm up and recovery
Promotes blood flow and fascia release
Enhances range of motion
Increases flexibility
Reduces pain
Power Plate Roller Cutting-Edge Massager Key Features:
USB-Charging
Long Life Battery
Massage Texture
4 Vibrating Intensity Levels
DOWNLOADS
Power Plate Roller Cutting-Edge Massager Specifications:
| | |
| --- | --- |
| User Materials: | Quick Start Guide (in-box); Educational Content (via the Power Plate App) |
| | |
| --- | --- |
| Vibration Levels: | 3 Standard, 1 Rhythmic Pulse (Oscillation Mode) |
Vibrations per Minute:
Standard Levels (levels 1-3): 2,000 / 2,700 / 3,700
Rhythmic Pulse (level 4): 2,000 - 2,700
| | |
| --- | --- |
| Battery Charge Time: | ~2 Hours (120 Minutes) |
| | |
| --- | --- |
| Battery Runtime: | ~ 3 Hours |
| | |
| --- | --- |
| Auto Shutoff Timer: | 10 Minutes |
Power Plate Roller Cutting-Edge Massager Warranty:
| | |
| --- | --- |
| Product Warranty: | 1 Year Limited Manufacturer's Warranty |